Well, we've got a couple of gun threads in here, so I figured I'd throw mine into the mix: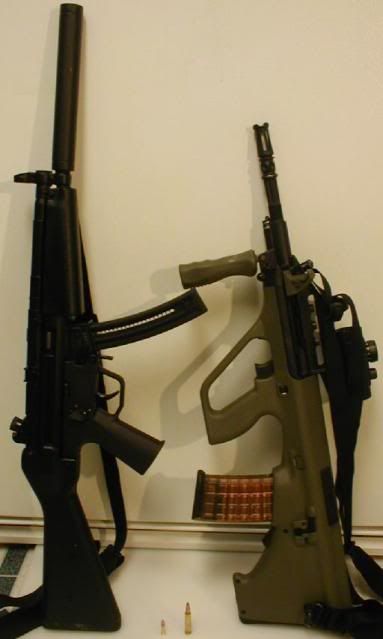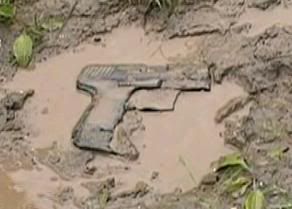 The MP5 clone is made by German Sport Guns. It is a piece of crap. It shoots .22LR... if it works. It needs to make a trip back to the manufacturer. When it works, it is more fun than anything I own.
The AUG clone is an MSAR STG-556. An expensive rifle chambered in .223 (5.56 NATO) that currently has a very budget optic on top. That will change some day... but good optics are expensive as hell.
The smallest pistol is an HK P2000sk in 40 smith and wesson. That's my "go to" pistol. It gets carried almost everywhere. For those that are familiar with it, that pistol was on Virginia Tech campus on the day that VT got famous in a bad way. I was a student at the time. The third picture is also a picture of the P2000sk while I was conducting my own torture test on it to see how it would function in the worst of conditions.
The stainless pistol is a simple USP with all kinds of additions to make it a little bit better. The USP Tactical in the picture has been sold since the photo was taken to fund the MSAR. All the accessories for it are now interchanged on the stainless USP. All were in 40 smith and wesson.
The suppressor was made by CCF, who was under licensing from Brugger and Thommet (spelling?) to make the Impuls IIA line of suppressors. They broke the agreement somewhere along the line, and that suppressor is a carbon fiber bodied one that he made only for a short while.
So there ya go. Unfortunately, Raven Shield butchered the USP 40, so I don't use it in the game. The AUG is rarely my go to gun, either. The MP5SD, on the other hand... I will own that gun some day.
All are semi-auto.